Best Audio-Visual Corporate Presentations in Irving, TX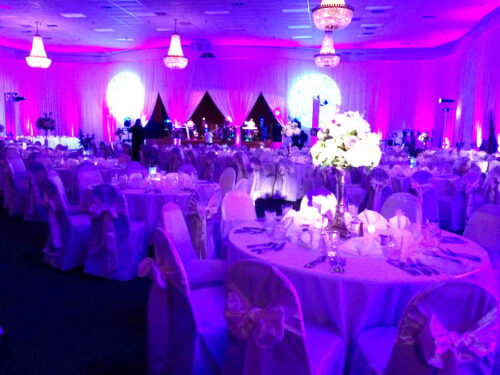 When it comes to the best audio-visual corporate presentations in Irving, TX no one is better than Just For Your Presentation. Here is some company backgrounder information about Just For Your Presentation or (JFYP). JFYP Audio Visual Services is a company in Irving, TX that provides audio-visual presentations for corporate, hospitality, and even event clients in the Irving, TX market.
When it comes to the owner of Just For Your Presentation Alfredo "Freddy" Salinas he has had over 40 years of audio-visual business experience that has helped him successfully manage and operate great quality work for his clients.
Now, let's talk about when it comes to auto-visual rentals, auto-visual equipment sales, and auto-visual installation:
AUTO-VISUAL RENTALS – they provide rentals when it comes to the video, audio, draping, staging, and even the lights.
AUTO-VISUAL EQUIPMENT SALES – they provide the best high-quality technologies for the most memorable moments in the client's life.
AUTO-VISUAL INSTALLATION – you can have your home and commercial installation done by wonderful professionals.
Here is the essence of Freddy Salina's philosophy said by one of his Audio-Visual Presentation clients:
"Mr. Salinas believes that the core of his brand is a service provider that is very dependable, very professional, always on time, backed by excellent and state-of-the-art equipment and techniques, and 100% service-oriented. "We get it done correctly, the first time," he ways. "Clients can depend on me." Mr. Salinas tries to project an image that he and his crew are "clean-cut" professionals. His employees wear black shirts and jeans on all jobs. For example, he aims to overdress for client meetings and believes that one of his main assets is that he's personable. In all things, he tries to project that he is a larger business than it is. "I try not to let them know I'm small," he says, "if you think small, you're going to be small."
Just For Your Presentation has been providing audio & visual service since 2002 and has been currently in the Dallas/ Ft Worth area with extraordinary execution using their advanced technologies that will make any event stand out in all its wonders & beauty.
So, if you looking to get the best audio & visual service for your event that you are hosting why not contact Just For Your Presentation located in Irving, TX. Alfredo and his team will be there to help and to make sure that the event that you are doing is very memorable and that you can look at it for years to come. You can even give them a call at 214-417-4988 or email them as well.
Click Here best Audio-Visual Corporate Presentations in Irving, TX